BMW iPerformance Plug-In Hybrid Vehicles are Electrifying the Eco-Friendly Experience
Drivers of luxury and sports cars typically have to face a hard choice--driving a practical and efficient car for their commute and daily travels, or driving something that really gives purpose to every mile of road crossed. Some are able to simply have one for one, and another for another. But, with the new line of BMW iPerformance models, you can now have it all--guilt-free.
With the current lineup offering PHEV (plug-in hybrid electric vehicle) capabilities on new BMW 3 Series, BMW 5 Series, BMW 7 Series, and select BMW X Series crossovers, your choices for a fuel-efficient, eco-friendly, and luxurious daily driver are more varied, and more thrilling, than ever before.
BMW iPerformance models don't compromise iconic design elements for efficiency, like some other automakers. Every new PHEV sports car utilizes a design that emphasizes aerodynamics over all else, similar to their gas-only siblings. Subtle and eye-catching accents, including the sharp Hofmeister Kink and the legendary dual kidney grille, can be found on every model, along with the beloved BMW roundel. These vehicles might be the most efficient and expertly-engineered cars and SAVs in the lineup, but they continue to honor the BMW tradition of form always following function.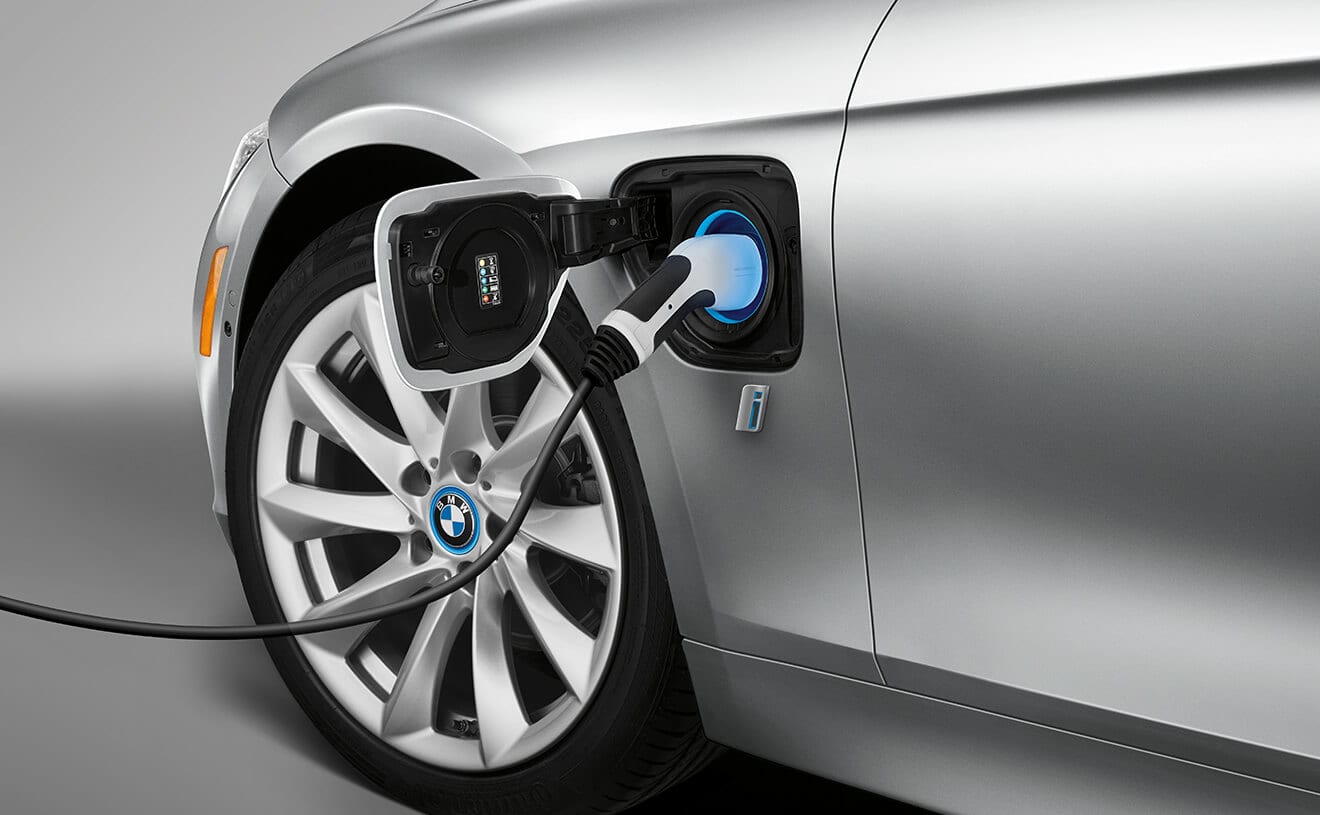 BMW iPerformance Sedan Models
BMW 330e iPerformance
Harnessing the power of electricity--and the modern engineering of advanced battery and motor systems--makes the BMW 3 Series hybrid sedan even more responsive and agile. A 2.0-liter TwinPower turbo engine pairs to an 8-speed STEPTRONIC automatic and an eDrive motor for a combined 310 pound-feet of torque and a 0-60 time of under 6.0 seconds, and a combined 71 MPGe.
BMW 530e iPerformance
Utilizing an innovative eDrive motor for a combined 310 pound-feet of torque, this hybrid BMW 5 Series model is an exceptional choice for Austin drivers who want the comfort and connected living of a midsize luxury sedan. The PHEV runs on a hybrid powertrain that includes a 2.0-liter turbocharged four-cylinder engine, an AC Synchronous Electric Motor with generator mode, an intelligent 8-speed Sport Automatic transmission, and rear-wheel drive.
BMW 740e xDrive iPerformance
Ultimate efficiency in the Ultimate Driving Machine? You can unlock a new kind of power in the hybrid BMW 7 Series luxury car. A standard TwinPower turbo engine, combined with an AC electric motor, make this full-size sedan good for a combined 322 horsepower and 369 pound-feet of torque. MPGe ratings haven't yet been released for the newest model, but we can be confident in exceptional efficiency.
BMW X5 xDrive40e iPerformance
This hybrid luxury SUV is the first of its kind in the new BMW lineup, but we look forward to seeing more as BMW's reach into PHEV engineering and technology continues to grow. The current model runs on a 2.0-liter turbocharged four-cylinder gas engine paired to an electric motor with integrated power electronics, charger and generator mode; xDrive All-Wheel Drive comes standard. The BMW X5 iPerformance model offers 56 MPGe combined and can charge to 100% in as little as 3 hours.
Research a BMW Model: