| | |
| --- | --- |
|   |   |
|  BMW X3 |  Audi Q5 |
Enjoy All-Around Versatility in a Compact Luxury SUV Like the 2019 BMW X3 or the 2018 Audi Q5
It's important to know what you want in life--whether that's in your career, in your social life, in a future family, or in your car. Fortunately, getting what you want is pretty easy when it comes to choosing the car. Everything else? That's a little harder.
Choosing a capable, stylish, and well-equipped compact luxury SUV is a great start. A model in this segment, like the 2019 BMW X3 or the 2018 Audi Q5, is going to give you plenty of versatility to tackle commutes or home projects; plenty of practicality and efficiency for long drives anywhere; and plenty of fun power to remind you why you bought one in the first place. But, getting the right one for your lifestyle is important to really getting what you want out of your car. Compare the Audi Q5 to the BMW X3 to learn more.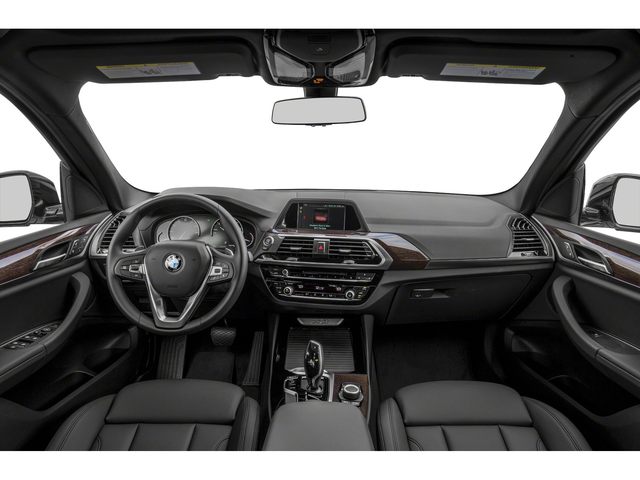 2019 BMW X3 vs 2018 Audi Q5
Both models come standard with a 2.0-liter turbocharged four-cylinder engine.
Horsepower and torque ratings for both SUVs are nearly identical.
Combined city/highway mpg estimates for the BMW X3 are better than those for the Audi Q5.
The Audi Q5 offers only one engine option--the 2019 BMW X3 can offer up to 355 horsepower from a 3.0-liter twin-turbo engine available on the stunning X3 M40i model.
Most trim levels for both SUVs offer all-wheel drive as standard equipment.
The 2019 BMW X3 offers more cargo space behind the rear seat--and more total cargo space--than the smaller Audi Q5.
The 2018 Audi Q5 starts at $41,500.
The 2019 BMW X3 starts at $41,000.
Both SUVs offer advanced touchscreen infotainment systems, with available navigation and smartphone integration technology.
South Austin drivers can appreciate the slimmer body of the BMW X3, which can give you an edge when searching for parking, or when navigating tight city streets.