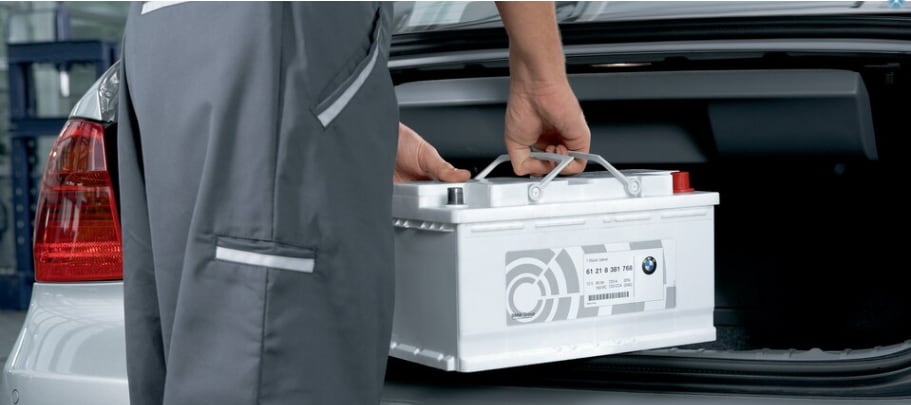 FAQs About the Battery of Your BMW
There are many automotive questions that you might have with your vehicle, but our team wants to help answer these questions for you. Our experts will be able to help with any of your questions and can keep you feeling confident whenever you are behind the wheel. An area of concern for many drivers is the battery, but we are here to clear up some of the mystery that surrounds it.
Answering Questions About Your BMW Battery
We want to give you the answers that you need about your battery, giving you the confidence and knowledge that you will need for every drive that you have planned. While these cover some of the basics, visiting our dealership will give you more detailed answers to all these questions.
How often do I need to replace my battery? A car battery can generally last between three and five years, but our team will recommend paying close attention once you hit the lower end of that range so that you don't get stuck with a dead battery at any point.
What are signs that my battery is dying? If you notice battery corrosion, lights that are dimmer than usual, slow cranking when you start the car, or having to try multiple times to turn the vehicle on, then you should get your battery inspected.
How to lengthen the life of my battery? If you avoid short drives, turn off your electronics when you don't need them, and make sure you don't let it set for too long in cold weather, then your battery will last for as long as possible.
Our BMW experts can inspect your vehicle to ensure you are getting the best driving experience whenever you get inside. A dead battery can ruin a trip that you are taking, which is why we are happy to answer your questions and to check on your battery whenever you need.
More Questions? Our Team Can Help.
All you need to do is contact our team, no matter if that means by phone, email, or visiting, so that you can stay informed about every aspect of your vehicle. We look forward to hearing from you soon so that we can help you get the most enjoyment from your new BMW model.
Hours
Monday

Closed for the Holiday

Tuesday

9:00 AM - 7:00 PM

Wednesday

9:00 AM - 7:00 PM

Thursday

9:00 AM - 7:00 PM

Friday

9:00 AM - 6:00 PM

Saturday

9:00 AM - 6:00 PM

Sunday

Closed