| | |
| --- | --- |
| | |
| BMW X5 | Audi Q7 |
Comparing SUVs that Stand Out from the Crowd: The 2020 BMW X5 and the 2019 Audi Q7
SUVs don't need to be as boring as many manufacturers make them, which can be seen when you look at the 2020 BMW X5. The strong body and exciting features will make it the option that will suit all the needs of your family while still being a model that you can be proud to show off. There are many family vehicles, but there are only a few that will keep you excited, the 2020 BW X5 is one of the few.
Another model that many drivers find to be exciting is the 2019 Audi Q7. This model is considered to be among the most dependable with a variety of capabilities and features. Once you put the Q7 against the BMW X5, you will see that the X5 provides more that you will be able to enjoy.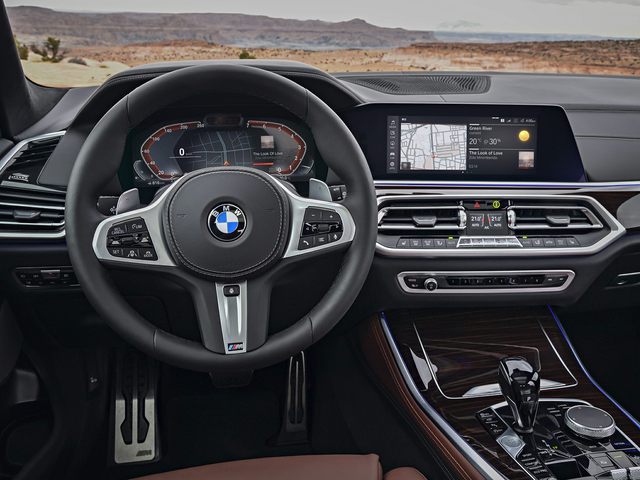 2020 BMW X5 vs 2019 Audi Q7
The 2020 BMW X5 gives you a more powerful base engine than you will get on the 2019 Audi Q7.
The upgraded engine of the BMW X5 will still give you more power than the upgraded engine of the Audi Q7 does.
The BMW X5 comes with a choice between rear-wheel drive and all-wheel drive while the 2020 Audi Q7 only comes equipped with all-wheel drive.
Better fuel efficiency comes from the 2020 BMW X5 rather than the 2019 Audi Q7.
Both models come equipped with an eight-speed automatic transmission.
There is a dual 12.3-inch system with the Live Cockpit Professional in the 2020 BMW 5 Series, something that you can't get on the 2019 Audi Q7.
Both models have Apple CarPlay integration as standard.
The Active Driving Assistant of the 2020 BMW X5 gives you more than the similar array of driver assistance features that the Audi Q7 does.
The 2020 BMW X5 comes with more cargo space than you will find in the Audi Q7.
The shorter body length of the 2020 X5 makes it easier to handle in cities and parking lots than the Audi Q7.