New 2021 BMW 5 Series in Austin, TX
5 Series Models for Sale in Texas
New 2021 BMW 5 Series models are the hallmark of style, innovative engineering and luxury in an executive sedan. Authoritative and refined, athleticism merges with executive elegance in every 2021 5 Series sedan at BMW of South Austin. Inside the 2021 BMW 5 Series, you're at the center of it all. Advanced displays, digital integrations and luxurious 5 Series enhancements such as contrast stitching and exclusive trims provide Texas owners with the ideal balance of form and function.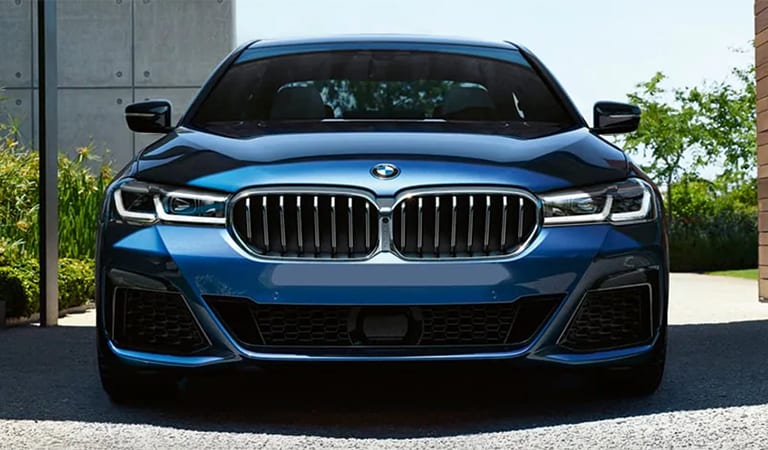 Definitive BMW 5 Series design elements like the 3D taillights and freeform exhaust tips showcase true sportiness. Available exterior features include:
Chrome-line exterior trim
Trapezoidal exhaust tips
Power-folding side mirrors
18" W-spoke reflex silver wheels
And more
Sport seats in the new 2021 BMW 5 Series are designed to keep Austin owners well-bolstered for spirited driving. Available interior features include:
Anthracite headliner
Perforated SensaTec
Fineline Ridge Wood trim
HiFi Sound System
And more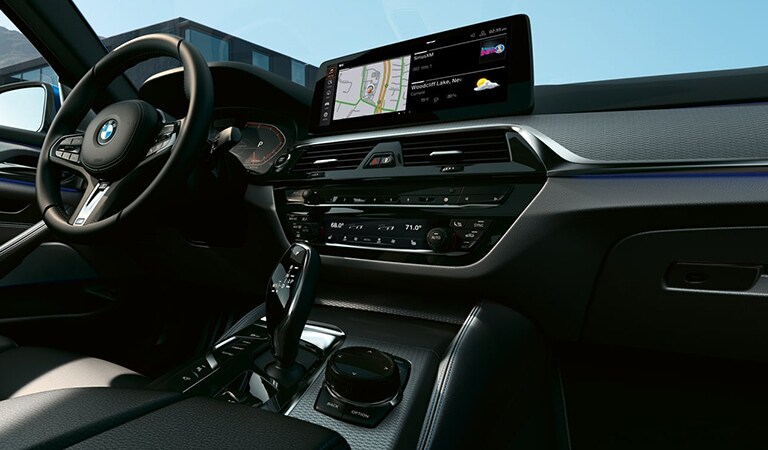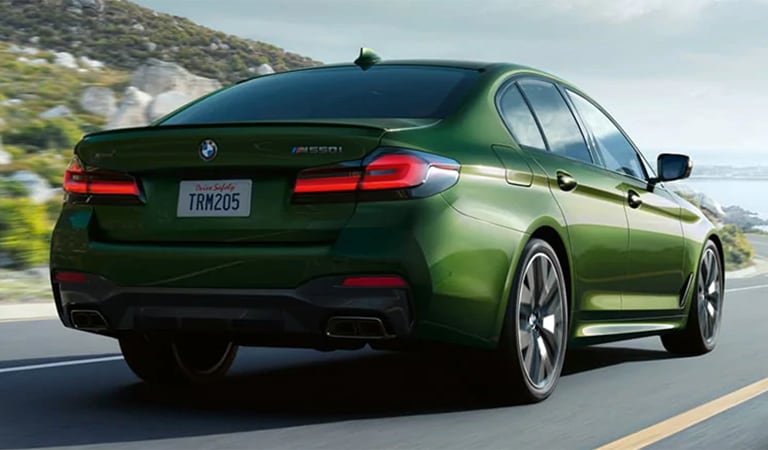 Uncompromising driving dynamics are the heart and soul of every new 2021 5 Series sedan at BMW of South Austin. Available performance features include:
Drive Modes
Brake Energy Regeneration
Driving Dynamics Control
Active kidney grille
And more



Available Trims
Frequently Asked Questions About the BMW 5 Series
Is the BMW 5 Series worth it?
The new BMW 5 Series models for 2021 are the epitome of executive sedan theme, creative innovation, and comfort. Any 2021 5 Series sedan at BMW of South Austin combines authoritative and polished athleticism with executive sophistication. The BMW 5 Series is, without a doubt, a fantastic luxury midsize sedan. The attractiveness of this BMW supports the price. Any engine has plenty of control, and the ride is smooth even on bumpy roads.
Is there a new BMW 5 Series coming out?
By 2023, the very next BMW 5 Series should be on the market, with the selection of a purely electric powertrain. It means the company's top executive car will compete with other similar makes and models. While BMW has stated that all new versions will be available by 2023, the current 5 Series' lifecycle indicates that the new i5 will most likely be launched at the end of that specified timeframe.
How long will the BMW Series 5 last?
You're right in the middle of it all within the 2021 BMW 5 Series. Advanced screens, multimedia integrations, and luxury 5 Series features including contrast stitching and unique trims offer the perfect combination between shape and function for Texas drivers. When well treated, these vehicles can go 300,000 miles. Be sure to visit our BMW service center frequently and we can be sure to take greater care of your and your BMW car.
What's the difference between the BMW 5 Series and BMW 3 Series?
The BMW 3 Series and BMW 5 Series available at BMW of South Austin are both fantastic car models, with remarkable features. The BMW 3 Series is a five-seat premium car with a compact four-door body. The BMW 5 Series is a midsize luxury car that seats five people and has four doors.