| | |
| --- | --- |
|   |   |
|  BMW 3 Series | Lexus IS |
Putting the 2020 BMW 3 Series Against the 2019 Lexus IS
The BMW 3 Series has long been one of the most popular models on the market because of the variety of options and features that you will find inside of them. With a wide range of trims and many different engine options, you will see that the 2020 BMW 3 Series continues to be at the top of its class.
The 2019 Lexus IS is a strong competitor for the BMW 3 Series as it comes with many different features and capabilities for you to choose from. We want to show you how these models differ when put in a head-to-head comparison, helping you see which you will want in your life.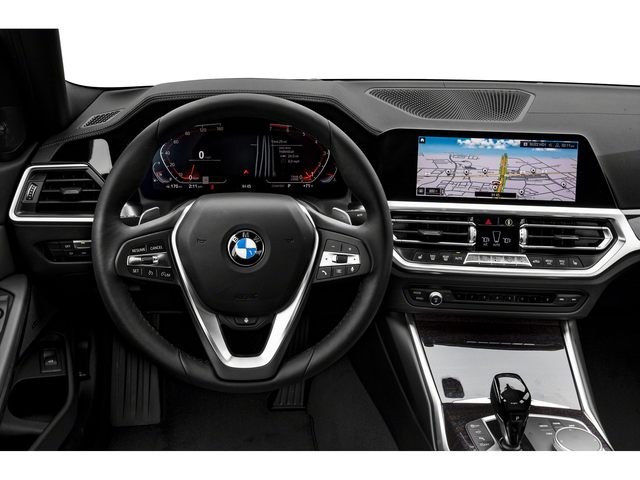 2020 BMW 3 Series vs 2019 Lexus IS
The 2020 3 Series gives you more power in the base and upgraded engine options than the Lexus IS does.
Both models offer all-wheel drive, but only the BMW has xDrive All-Wheel Drive.
The BMW 3 Series offers more comfort features for the interior, including tri-zone climate control versus dual-zone climate control in the Lexus IS.
Both models offer a variety of driver assistance features for you to appreciate and to keep you confident.
There is no similar feature in the Lexus IS to the Traffic Jam Assist that the 2020 BMW 3 Series has available.
You'll find an eight-speed automatic transmission in both models for a smooth and controlled experience.
The BMW 3 Series has an optional surround view monitor while the Lexus IS doesn't offer one at all. 
The BMW 3 Series gets better fuel efficiency than the Lexus IS will get you.
There is more cargo space in the 2020 BMW 3 Series than the 2019 Lexus IS has in it.
You get more speakers throughout the cabin of the BMW 3 Series than you will find in the cabin of the 2019 Lexus IS.